Underwater Photography Magazine
Every issue of Underwater Photography Magazine (UwP) is packed with all the latest underwater photo equipment news, reviews, dive site reports, personality profiles, photo portfolios, top tips for better pictures, making it the essential read for all active underwater photographers, everywhere.
Uwp is published every two months by PR Productions and the great thing is that it's free for you to download, save, and enjoy whenever you want!
What's in our latest issue, UwP107?
You're not logged in! Just click the link below to login or to sign up for your free UwP magazine.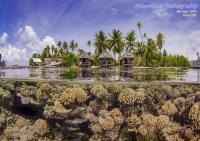 UwP107 Mar/Apr 2019
67 pages.
Editorial
News Travel & Events
Blue Heron Bridge to be protected from collectors
Tonga Humpback Whales with Grant Thomas
Blue Whales in San Diego
Wakatobi VII private charters
David Doubilet and Jennifer Hayes tour
Big Animals
Travel and Workshops, Anilao, Philippines
Spring Basking Sharks
Baja Mexico Safari with Gregory Sweeney
Liquidstate Freediving in Fiji
Tiger Beach, Bahamas Shark Trip
Red Sea Photo Workshop 2019
Goaskerin Photoshop For Beginners
Cuba with Berkley White
New Products
Gladius Mini underwater drone
Ikelite Nikon D3500 Compact DSLR
Nikon Keymission 170
Nauticam NA-C200 Housing
New housings from Seacam
Nikonos RS renewed
Isotta housing for Nikon Z series
Aquatica 5HD monitor
Gopole Triad Grip GoPro Tray
Turtle Smart TTL converter
Ikelite Housing for Panasonic Lumix TS7, FT7
MLA60 Macro Probe Lens Adapter
Nauticam NA-502B-H for SmallHD 502 monitor
Paralenz Dive Camera +
AquaTech Base D5500 Housing
i-DiveSite Symbiosis Lighting System SS-03
Telesin Dome Port for Gopro Hero 5
Sealux HDFS7II housing for Sony PXW-FS7MK2
Sea & Sea MDX-α6300 housing
Sola Video Pro 3800
Subal NZ
Hugyfot Arius 1500
Ikelite Housing for Panasonic Lumix DC-G9
Silent Kingdom by Christian Vizl
Product reviews
Nauticam MWL-1 review by Jack Connick
Competitions
Ocean Art winner by Nirupam Nigam
UwP Top 10 from UPY2019 by Peter Rowlands
Locations
Silky Days by Tobias Bernhard
Banda Sea by Jack Connick
Techniques
Snoot Craft by Mike Bartick
Parting Shot
You're not logged in! Just click the link below to login or to sign up for your free UwP magazine.